Sailing Program Director
Hey there HYC family and friends! My name is Taylor Marshall, and I am so excited to be returning to HYC as the sailing program director again this summer. Currently I am a first grade teacher in Oxford Hills. Sailing became a passion of mine when I was a young child living on Cape Cod, in Massachusetts. I grew up sailing mostly for fun in Sunfish, Optis, Lasers, and 420s. When I got to high school I competed on my varsity sailing team and served as captain for a year. Through college I worked as a head instructor for Waquoit Bay Yacht Club in Falmouth, MA. I have always found sailing to be a beautiful sport and something I am extremely passionate about. I cannot wait to share that passion and fun with you all again this summer!
420 Race Coach
Hi everyone! My name is Caleb and I'm incredibly excited to join HYC this summer! I grew up sailing at Sailmaine and eventually raced for the Southern Maine HS team. I'm a rising third year Mechanical Engineering student at Northeastern University in Boston and just finished working at a naval architecture firm in Braintree. I'm the assistant captain of the sailing team at NU and have raced 420s, FJs, Sonars, J22/105s, as well as a handful of other boats. I've been coaching for five years and am dedicated to sharing my passion for racing with others. This summer I'll be coaching the 420 race team to prepare our sailors for summer racing and beyond. I'm looking forward to becoming a part of the HYC community and can't wait to get out on the water!
Optimist Race Coach
Hey sailors! My name is Matthew Bolles and I am the Opti Race Team coach for this summer. I grew up in Yarmouth and started sailing around the age of eight with my parents, racing keelboats in Boothbay. Since then have sailed multiple summers all across New England, I raced in 420s and J22s for the Yarmouth High School Sailing team for five seasons, with two seasons as a captain, and raced on a team of laser sailors for a year. I'm now a mechanical engineering major at UMaine, and I continue to sail my laser throughout the summer as well as race on keelboats. I'm here to teach others how to sail and help them find a passion for an awesome sport. I can't wait to see you all there!
Advanced Training Group Coach
Hi, my name is Ashley Arruda and I will be attending Northeastern University as a Mechanical Engineer major this upcoming fall! I've been sailing since I was eight years old in the HYC program, from a Recruit to a 420 Racer! I also competitively sailed on Yarmouth high school's sailing team. This summer will be my third year as an instructor in the Harraseeket Youth Sailing Program! I am ecstatic to be the ATG coach this summer, as I am eager to share my racing knowledge with up and coming, young ambitious sailors! I'm so excited for HYC's 2019 summer sailing program to start! :)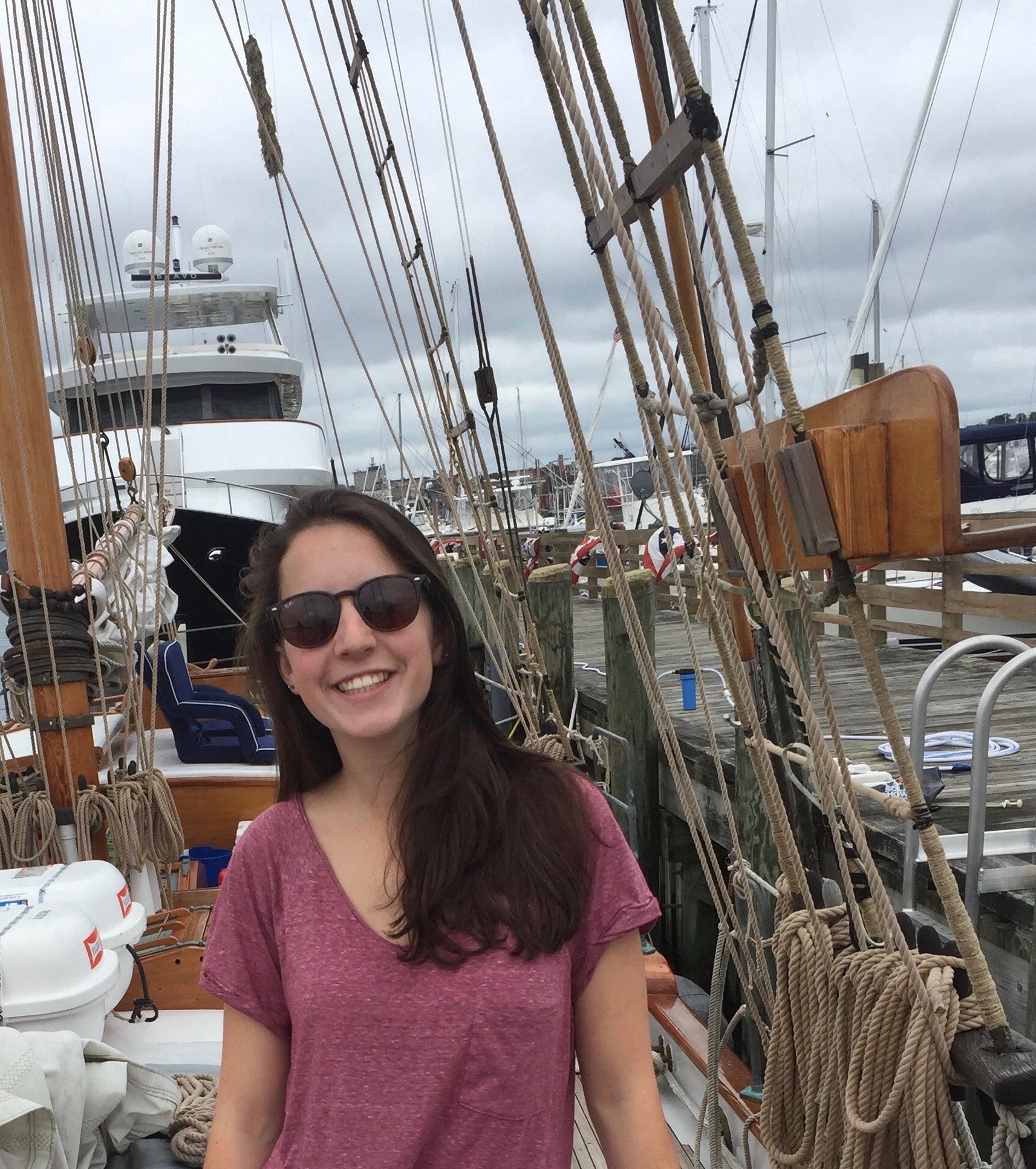 Head Mates Instructor
Hey guys! My name is Anna Parker, and I'm excited to be teaching at HYC this summer! I'm just coming home from my gap year in Guatemala where I worked for an organization called Safe Passage. Next year I'll be attending College of the Holy Cross in Worcester, MA. I can't wait to be back on the water after a year away! I grew up sailing in Casco Bay on my family's sailboat. I started sailing dinghies (on Peaks Island) when I was 9, and I have been racing 420s since I was 12, including four years at SailMaine for Yarmouth High School. I've also sailed the J/24 circuit for the past three years. I'm super excited to be working with the Mates this year and can't wait share my love of sailing and Casco Bay with y'all!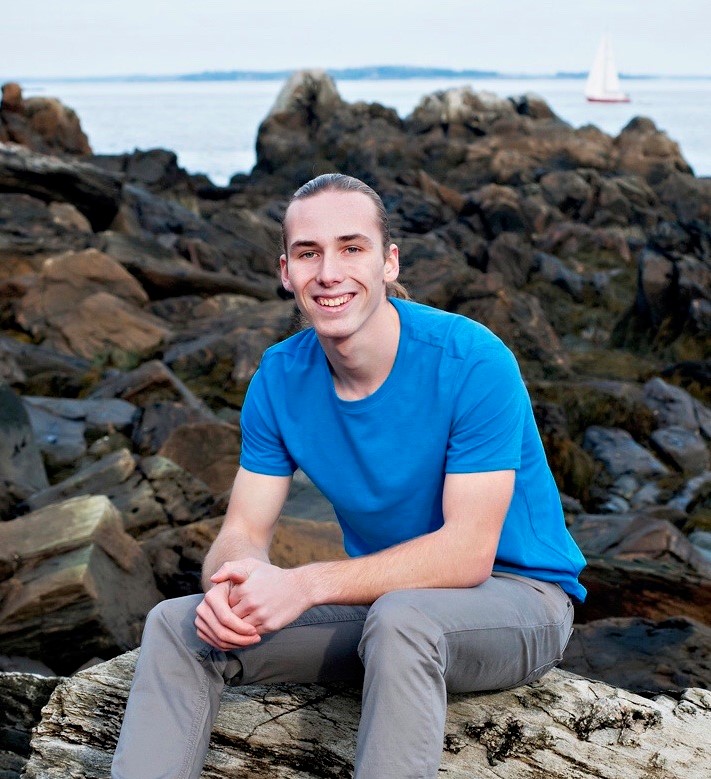 Mates Instructor
Hi, my name is Peter Jordan. I am an Environmental and Sustainable Sciences major at Cornell University. I started sailing in 9th grade on the Southern Maine High School Sailing Team at Sailmaine and I instantly fell in love with the sport. I sailed competitively throughout high school and spent a summer coaching sailing up at the Center Harbor Yacht Club in Brooklin, Maine. I try to get out on the water whenever I can, in whatever boat is available. Recently I've been sailing Corsair F-28Rs, but I can't wait to get back into 420's again. I'm really excited to be working with the Mates Class at HYC this summer and look forward to meeting everyone.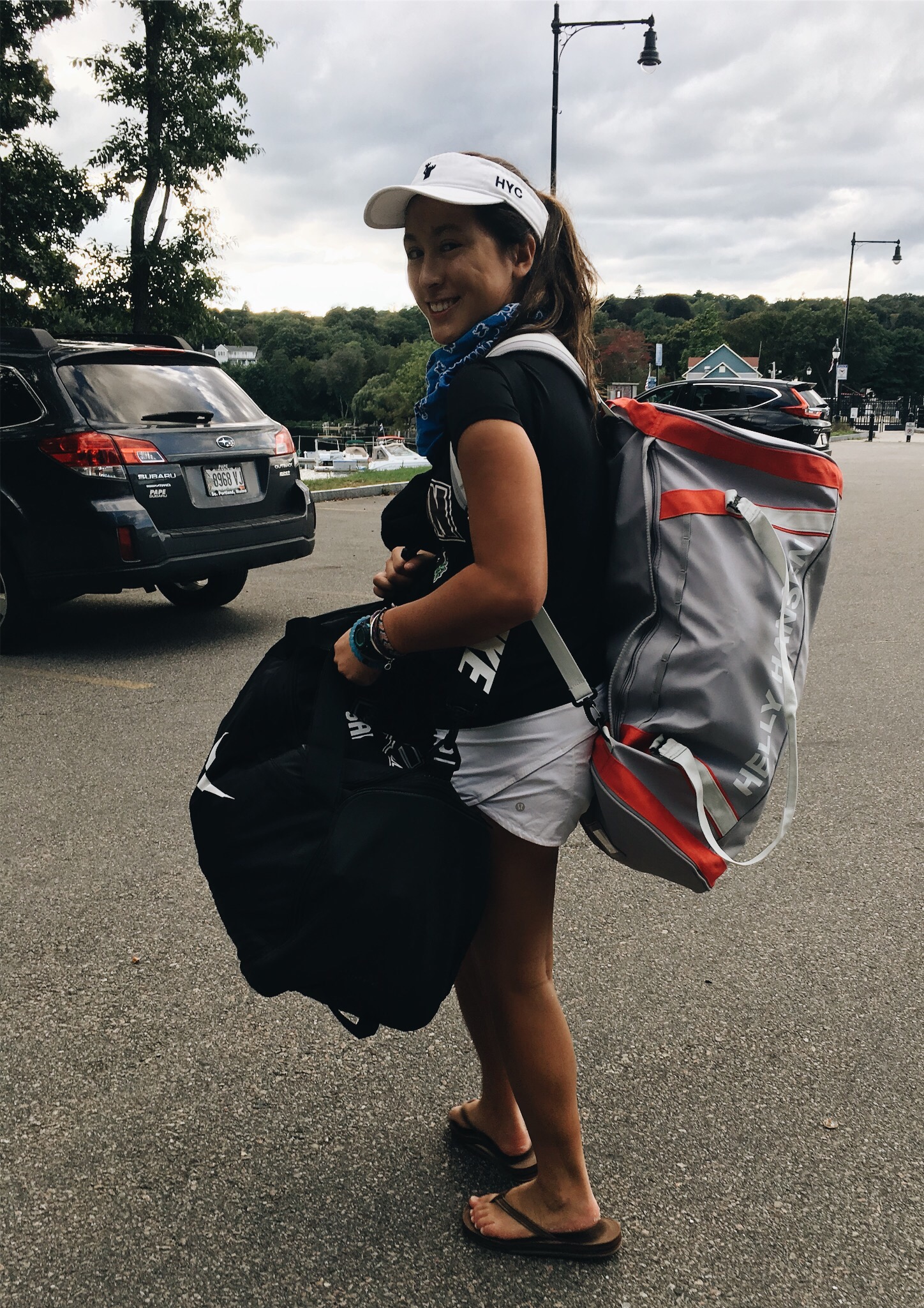 Head Recruits Instructor
Hey everybody! My name is Emi Ruth and I'm so excited to return to HYC this summer as the head recruits instructor! I graduated from Yarmouth High School in 2018 where I was a sailing team member and captain. I've just finished my freshman year at Brown University, where I'm studying mechanical engineering and east asian studies, along with being on the varsity sailing and skiing teams! I'm so excited to be back home in my favorite place doing my favorite thing - teaching sailing! See you guys out there!
Recruits Instructor
Hi I'm Dempsey Parker and I'm super excited to be returning as a recruits coach this summer! I'm a Junior economics major at the George Washington University and have been been racing on the sailing team since my freshman year. When I'm not at school you can find me still on the water in my families sailboat and a camera in hand. I have been sailing since I was 8 years old and got my start in the HYC summer sailing program, and I am so excited to share my love of sailing and HYC with new children in the program.